Where Illinois Smiles, We Are Your Bartlett, St Charles & Elgin Dentists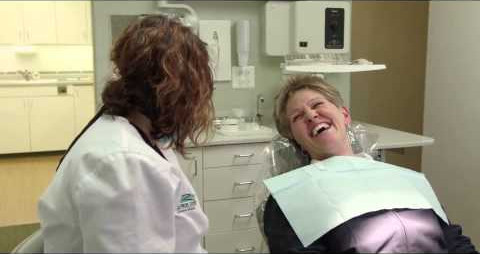 Dr. Rice has been serving the Elgin and St Charles community since 1986 with his extensive knowledge, experience, and quality patient care. He provides gentle, caring dentistry with a commitment to excellence for all his patients.
Dr. Rice is constantly learning new techniques, and attending continuing education courses to learn options for advanced dental care. Visit his blog to stay up to date with his latest certifications, continuing education courses, treatment options, and news.
Making your comfort a priority at every visit, Dr. Rice offers many comfort options to ease and relax you during your appointment.
His dental services include everything from annual hygienist cleanings, custom and implant supported dentures, digital x-rays, dental implants, sedation dentistry, oral surgery, dental crowns and bridges, cosmetic dentistry, general dentistry and more.
Dr. Rice and his staff will do everything in their power to make you feel comfortable and at ease.
Elgin sedation dentist David Rice offers sedation dentistry, allowing even high-fear patients to receive dental care they need. Sedation dentistry helps patients feel comfortable during dental procedures. Read More >>
If you have missing teeth, dental implants can provide you a comfortable, permanent solution. Dental implants from Dr. Rice in the St Charles and Elgin area are durable, beautiful, and natural-looking. Read More >>
Dr. Rice offers a number of oral surgery procedures for patients in the Elgin and St Charles IL area. Unlike most dental offices, Dr. Rice's does not need to refer you to someone else for oral surgery. He places dental implants, extracts impacted wisdom teeth, and performs bone grafts, sinus lifts and even gum grafts. And with the advanced platelet healing process he uses, your recovery time from oral surgery procedures is much faster to let you get back to real life sooner. Read More >>
With Dr. Rice's skill and artistry with cosmetic dentistry, your dental crowns or dental bridges will look like beautiful, natural teeth. He uses the highest quality workmanship and materials, including porcelain, to create these dental crowns and bridges for long-lasting results. You can relax knowing that your smile and oral health are in good hands. Read More >>
If you live or work in the Bartlett, Elgin or St Charles IL area, please contact us today make an appointment! Simply call us at the number above or fill out the form to the right. We look forward to giving you reasons to smile.
Memberships and Associations