Restorative Dentistry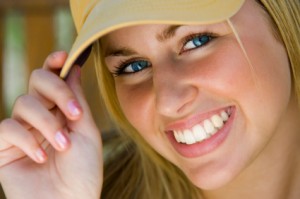 Dr. David Rice offers many types of restorative dentistry to patients in the Elgin, Illinois are, including:
Teeth crowns
Full mouth reconstruction
Dentures
Teeth implants
What Can Be Restored With Dr. Rice in Elgin?
When injury, disease, decay, age or something else makes you lose one or more teeth, there is hope. Sometimes the answer might be porcelain teeth crowns to cover root canals or teeth implants. Maybe dentures are needed. Or maybe it is a full mouth reconstruction that is required. Dr. Rice's goal is to restore comfort, ability to chew foods, even self-image and social considerations.
Appearance
Besides good function, the ideal results of restorative dentistry must look like natural teeth both to you and others. This is one reason porcelain teeth crowns may be recommended rather than a metal crowns, particularly for visible teeth. Porcelain teeth crowns will look like your natural teeth and will blend in nicely.
Confidence
Any replacement for missing teeth must also feel like natural teeth and be easy to clean. It is important for you to know that your teeth are stable while eating, allow you to speak properly, and eliminate the bulkiness and sore gums sometimes associated with dentures. With a full mouth reconstruction, one possibility is implant-supported dentures. When anchored by teeth implants, most if not all of the issues associated with typical dentures are eliminated so you can eat, talk and smile with confidence.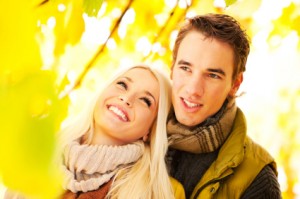 Security
The long term safety of replacing your teeth with the restorative dentistry procedures Dr. Rice uses in his St Charles and Bartlett IL area office is well established and Dr. Rice will discuss a treatment plan designed just for you.
Dr. Rice is a member of the American Academy of Restorative Dentistry. Every February, he participates in their annual meeting, devoted to lectures and clinics for the exchange of academic information.
Elgin dentist Dr. David Rice is committed to the maintenance, appearance, and overall oral health of his patients. Whether it is a single tooth replacement, teeth crowns, dentures, full mouth reconstruction, teeth implants, full upper mouth replacement, or full lower mouth replacement, Dr. Rice can discuss the appropriate treatment options with you so you can make the appropriate decision.
Contact our office in Elgin, Illinois today for a restorative dentistry consultation. Please use the number above or fill out the form to the right. We look forward to helping you smile with confidence again.