Where Illinois Smiles: We Are Your Elgin, St Charles, & Bartlett Dentists
Dr. Rice, DDS, has been serving the Elgin and St Charles communities since 1986 with his extensive knowledge, experience, and quality patient care. He provides gentle, caring dentistry with a commitment to excellence for all his patients.
Dr. Rice is constantly learning new techniques, and attending continuing education courses to learn options for advanced dental care. Visit his blog to stay up to date with his latest certifications, continuing education courses, treatment options, and news.
Making your comfort a priority at every visit, Dr. Rice offers many comfort options to ease and relax you during your appointment.
His dental services include everything from annual dental hygienist teeth cleanings, custom and implant supported dentures, digital dental x-rays, dental implants, sedation dentistry, oral surgery, dental crowns and bridges, cosmetic dentistry, general dentistry and more.
Dr. Rice, DDS, and his staff will do everything in their power to make you feel comfortable and at ease.
What Our Patients Say
"I never knew that was an option, to have sedation for getting a tooth fixed, or a cleaning…it's just been amazing after that."
"Had I known what I know now, I would have got it done a long time ago. It gave me a new lease on life."
"People are stunned – they can't believe that dentures can look this good!"
"I love these guys! I used to get very nervous before dental appointments. But Dr. Rice and his team have changed that."
"Dr. Rice always explains the procedure and that builds my confidence because I know exactly what's going to happen and how I will feel."
"Dr. Rice never made me feel like I didn't do a good job taking care of my teeth… he simply mapped out a plan for me, for my dental health in the future."
Jonathan Sceggel
23 May 2023
I really appreciate Dr Rice approach to dentistry. He is really very educational by encouraging proper dental habits. Personally, he encouraged me to use the Philips Sonicare with the Diamond Clean brush. This really helped greatly reducing my plaque levels in subsequent visits. Highly recommend his practice! Addendum dated 08/15/19: In a recent appt for a cleaning, Dr. Rice personally recommended an improvement application in using an electric toothbrush. He not only told me about it, demode it, but had me actually do it with him. Great technique and pedagogy! Addendum May 23, 2023: told Dr Rice I was getting lazy in my brushing habits and he suggested that I brush twice a week for 3 minutes. I absolutely love how he always provides solutions, very personal effective solutions to his patients!
I'm not fond of going to the Dentist. But the staff and Dr. Rice were amazing and helped me relax. There was no rush, and my options were properly explained to me. I entered in pain, and thought I would be losing some teeth. Dr. Rice gave me more options, including keeping my teeth for now. I can honestly recommend this place for your Dental needs. I will be going back.
I have basically lived in various dental offices my entire life and have always had horrible luck with my teeth. But Dr. Rice and his team not only make things comfortable but they genuinely care about their patients. After a difficult journey to getting an all on 4 (at the age of 26 mind you) the staff was cheering and tearing up with me as I was able to smile once again. Through the entire process they were nothing but kind and honest about what needed to be done, the risks, and even just they're general practice of dental work has been the best I've experienced in my MANY years of needing dental work. I no longer fear going to the dentist, I don't even get anxious anymore and that is due to the team at Dr. Rice's practice. I truly cannot say enough nice things about the people who work here and the work that they do.
When it is time to see a dentist, do not hesitate to make an appointment with David Rice, DDS. My experience with him and his staff was incredible! They listen to you!!!, From my consultation and thru the appointments ; I was treated with compassion, respect and the absolute best quality care. It was a dental experience like no other. I drive 100 miles to see Dr. Rice and his staff. Thank You SO much Dr. Rice and staff.!! I Thank God for each of you. Sincerely Lori I.
Amanda DiGiovanni
29 March 2023
If you're looking for a dental office that has true hearts and passion for their clients and what they do. GO HERE. Every single dental assistant I've been with and of course Dr.Rice has been nothing but amazing and caring.
John Stob
20 January 2023
Driving 45 minutes to see Dr. Rice and his staff is well worth it to me. My friend is a dental lab technician who says of all the dentists he works with Rice is the best. Dr. Rice works hard to focus on both form and function of my teeth. He has installed bridges and crowns whch are beautuful. He borders on perfectionism which is fine by me! The staff is great to. Always feel welcomed and friendly. They also worked out a payment plan which worked for them and me. While I know Dr. Rice can develop a long term plan, he never tries to have me spend more than I need to. I can't endorse Dr. Rice or his staff more strongly.
Paul Linse
21 December 2022
Dr. Rice and his staff are amazing. They have provided my family and me with excellent dental care for well over a decade now. I appreciate their professionalism, their upfront honesty about dental concerns and treatment options, and as always, their kindness and wonderful geniality toward their patients. They are great at what they do. I know my family and I are in good hands with Dr. Rice and his team.
Brenda Bongiovanni
8 December 2022
I have been a patient of Dr. Rice for 10 years. Dr. Rice and his staff are incredibly thorough with their work, kind and attentive. Words can not express the gratitude I have for their help with my dental care plan. It is through each and every person there that my anxieties and fears of dental work are put aside and I trust them 100%. Had another amazing cleaning today. Thank you all.
Liz Wilson
4 December 2022
It's a bit of a drive to get to this place but worth it. Dr. Rice and his staff are really excellent in every way, and they really try to make the visit as comfortable as possible for their patients, especially dentist-fearing patients like me!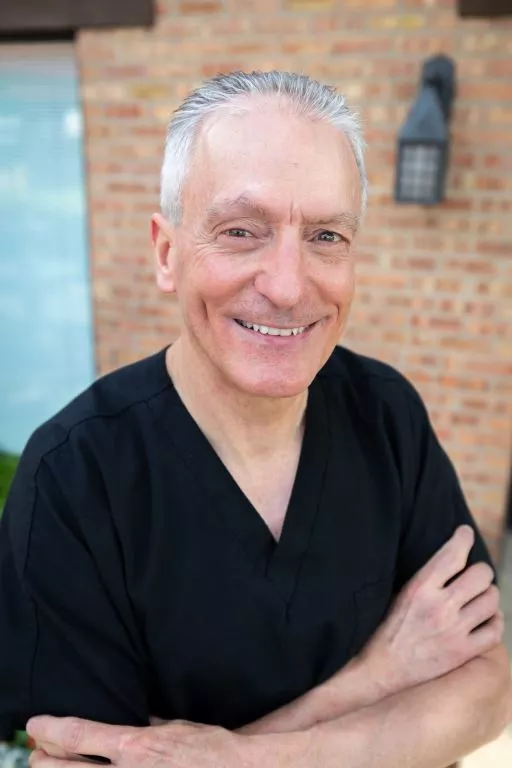 Dr. David Rice, DDS
World Renowned Dental Mentor
Dr. Rice is committed to providing patients with outstanding skill and stays current with the latest techniques and technologies. He is a recognized mentor by the Center for Advanced Dental Learning, an achievement awarded to fewer than 120 dentists worldwide. He is also a Mentor (CI) at the prestigious Kois Center (Seattle, WA), a world-renowned post graduate training institute. He has achieved the highest level, accomplished by fewer than 25 dentists worldwide. In this role, he serves as a resource for fellow dentists for guidance related to restorative excellence and techniques.
Meet Dr. Rice
Why Choose Us
David A. Rice, DDS is a cut above the rest, here's why:
Comprehensive Care Performed In-House
David A. Rice, DDS is your one-stop shop for dentistry; from cleanings to cosmetic dentistry, general dentistry to oral surgery, and fillings to implant dentures, all procedures are performed in one location.
Whole-Health Dentistry
Dr. Rice considers the whole person, not just the teeth, when determining the treatment to prescribe.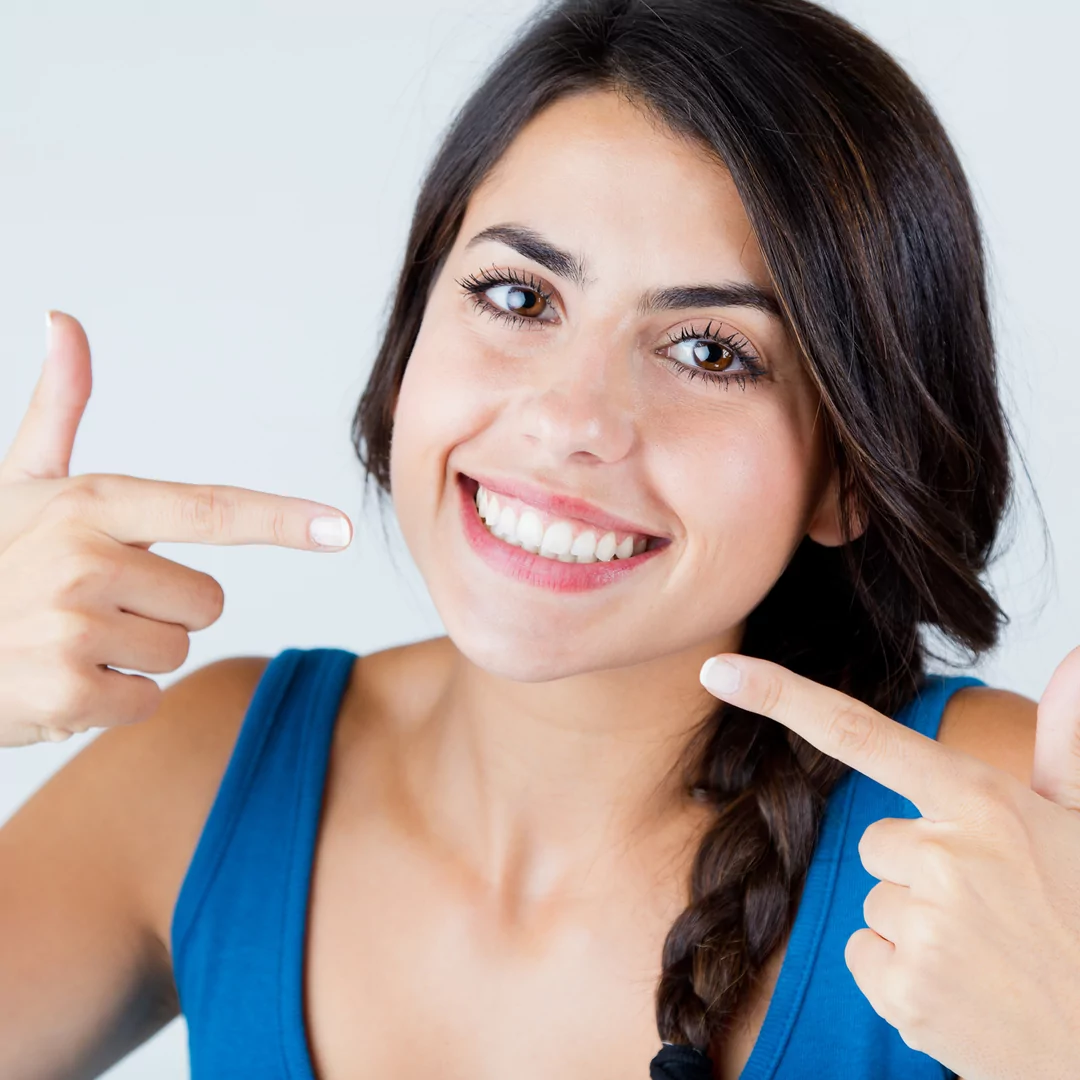 Accelerated Healing
Our practice utilizes platelet concentrate from patients' own blood plasma to dramatically shorten the post-op recovery period for implant dentistry and oral surgery procedures.
August New Patient Offer
FREE INITIAL EXAM
Includes:
1-hour exam
Photos
Bite-wing x-rays
VELScope oral cancer screening
Personalized Treatment Plan
($580 Savings!)
Hurry! Offer ends August 31, 2023
Subject to availability.
Call 847-741-2353 now to schedule!