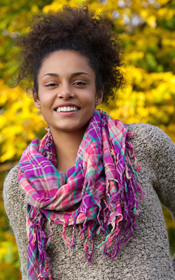 As a restorative and cosmetic dentist in Elgin, Dr. David Rice offers conservative procedures such as dental crowns or root canals in order to restore your smile. However, if a tooth is damaged or infected beyond repair, tooth extraction may be the best option.
When Should My Tooth Be Removed?
When you are dealing with uncomfortable mouth pain it can be hard to determine if what you are feeling is enough to warrant tooth removal. The following could be a sign that it is time to seek out the expertise of Dr. Rice:
Overcrowded Teeth | Every mouth is different, and for some people there is not enough space for all of their teeth to fit comfortably. If you have this problem, over time your teeth will become crooked and displaced, causing problems when eating among other complications.
Gum Disease | If you don't practice proper oral hygiene, eventually your gums can become infected. Damage at the gum level can spread and erode the support of your tooth roots and bone, which could make removal necessary to curb the infection.
Tooth Decay | In some cases, an untreated infection can become damaged and cannot be filled. At this point a tooth will need to be pulled to prevent further damage.
Dealing with jaw pain or tender gums is never a pleasant experience. Unresolved issues can quickly get in the way of your daily activities, and they have the potential of making your life miserable. If you are experiencing any of the symptoms listed above you should schedule an appointment with our office.
We have years of experience in tooth removal. We promise to treat your mouth with care and the proper attention you deserve if we determine that you need this procedure.
What About Wisdom Tooth Removal?
Wisdom tooth extraction may also be necessary. Wisdom teeth, also known as 'third molars', grow in during a person's late teens or early 20s.
These teeth often become impacted, which means they are blocked from reaching their normal position by other teeth, bone or tissue. This can lead to crowding and bite problems, as well as a host of other dental problems. In order to preserve oral health, wisdom tooth extraction is a very common dental procedure.
If the idea of having a tooth pulled makes you anxious, don't worry! Whether your wisdom teeth are impacted or you need to have an infected tooth pulled, Dr. David Rice provides a tooth extraction procedure that can be relatively painless with a shortened healing time.
Why Come to David Rice DDS for Your Teeth Extractions?
We understand that you might be scared and uneasy about the thought of teeth removal. We will do everything we can to make your experience safe and stress-free.
Dr. Rice has special equipment to help put your mind at ease. As a way to ensure maximum comfort during dental procedures, we offer the following options for our tooth extraction patients:
SockIt! Gel
This all-natural, drug-free gel provides fast pain relief without numbing your oral surgery site. SockIt gel also helps to protect against bacterial growth, which improves and shortens your healing time.
Platelet Concentrate
This process uses a patient's own blood to create a platelet concentrate for use during oral surgery. Using a patient's own platelets has been scientifically proven to increase the body's ability to heal and regenerate tissue more quickly and efficiently after having wisdom teeth pulled or during dental implant placement.
Sapian Root Extractor Tool
The Sapian Root Remover will shorten both your procedure and healing time, with a decreased risk of tissue damage. By minimizing bleeding, as well as bone and tissue trauma during a tooth extraction, this tool saves you from having to make another trip to our office.
Dr. Rice stands out in his use of all of these tools. Most dentists in the Northwest Suburbs do not use any of these tools—and almost none use all three!
Dr. Rice is so committed to his patients and providing the best possible dental care that he continually seeks additional education and brings back to his practice the skills, technologies and techniques that provide great benefits to his patients.
Your Tooth Extraction Is in Great Hands With Dr. Rice!
If you live or work in the Elgin and St. Charles area and are in need of a tooth extraction, contact Dr. David Rice today. With these tools and technologies, as well as his dental experience and skill, he can ensure that your experience having your tooth pulled will be as easy and stress free as possible. Call David A. Rice D.D.S. in Elgin today to schedule a consultation.
For those that have dental anxiety or a fear of the dentist, make sure to ask about how sedation dentistry can improve your experience with us!
Related Content