Bringing world-class dental care to patients in Barltett, IL
Dr. David A. Rice DDS is a dentist near Bartlett IL who is committed to providing only the best in dental care to his patients. When patients visit his practice they love the compassionate, quality dental care they receive, and appreciate how the small, dedicated staff work together to give the best possible care.
Whether you are looking for cosmetic dentistry, sedation dentistry, dental implants or general dentistry near Bartlett, Dr. Rice can help!
Meet Bartlett Dentist Dr. David Rice, DDS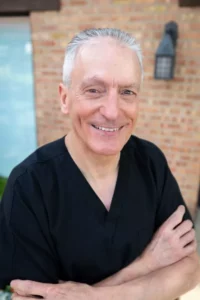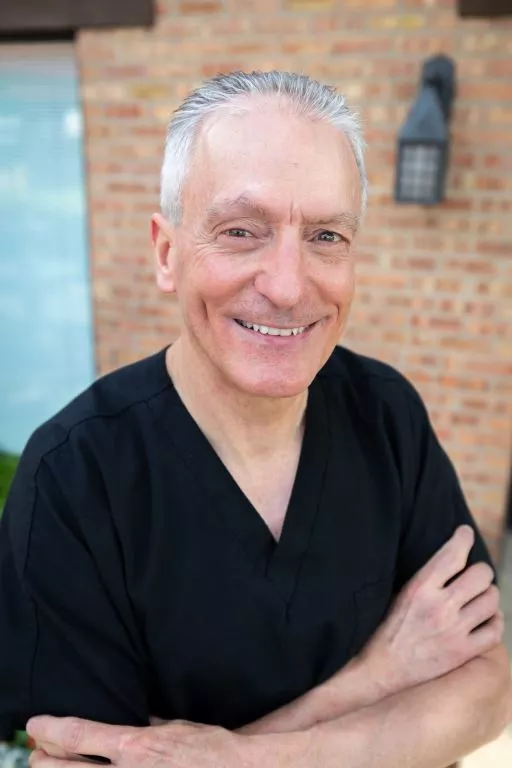 Dr. Rice has been dedicated to serving patients near Bartlett for nearly three decades. Dr. Rice is fully invested in continuing his dental education and staying current with the newest dental treatments, and has dedicated much time and effort providing world-class dental care. He is a recognized mentor by the Center for Advanced Dental Learning, an achievement awarded to fewer than 120 dentists worldwide. He is also a Mentor (CI) at the prestigious Kois Center (Seattle, WA), a world-renowned post graduate training institute.
In addition to being certified to provide IV and oral sedation, Dr. Rice is an experienced speaker and a member of the American Dental Association, American Equilibration Society, and Illinois State dental society, and the Chicago dental society.
Whatever your dental needs, Dr. Rice will give you a reason to smile.
As a dentist near Bartlett, IL, Dr. Rice offers the following services:
Cosmetic Dentistry: To correct such cosmetic problems as stained, crooked, chipped or uneven teeth, or bite problems, Dr. Rice is the dentist Bartlett IL patients love. We offer a variety of cosmetic dentistry procedures, including dental implants, porcelain veneers and teeth whitening to give you a reason to love your smile.
Learn More About Cosmetic Dentistry

Dental Implants: For patients who are missing teeth, dental implants offer a fantastic, long-lasting, aesthetic solution. Dr. Rice is highly trained in restoring your smile and dental health through dental implants, and is pleased to offer this treatment to his patients in Bartlett.
Learn More About Dental Implants

Sedation Dentistry: Don't let fear of the dentist get in the way of receiving regular dental care and maintaining excellent oral health. Dr. Rice is a dentist near Bartlett IL who offers a full range of sedation dentistry options, including laughing gas, oral sedation, IV sedation and general anesthesia. Working with each patient to understand your needs and fears, Dr. Rice and his team make every effort to determine the best form of sedation dentistry.
Learn More About Sedation Dentistry

General Dentistry: Optimal dental health includes regular hygienist cleanings and dental checkups. Dr. Rice and his caring team near Bartlett IL work to identify any problems, help you maintain a healthy smile and prevent oral problems. Dr. Rice is a dentist Bartlett IL patients choose for general dentistry care, including cleanings and fillings, root canals, extractions, bridges and crowns.
Looking For a Dentist Near Bartlett, IL? Contact Us Now!
Listening to music on stereo headsets, watching a DVD on a mounted LCD plasma TV screen, and relaxing with pillows and blankets are some of the patient comforts Dr. Rice offers to make your dental visit a pleasant one.
For world-class dental care near Bartlett, IL, contact our office or visit us today to see what Dr. Rice can do for your smile!