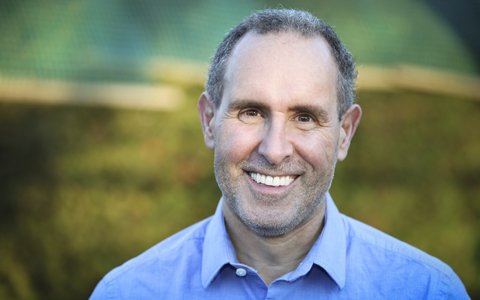 Your smile is your most valuable accessory. Not only can having a strong and healthy smile help you talk clearly and eat healthier food, your smile can also communicate happiness, confidence, success, and beauty.
In fact, according to some recent studies by the American Academy of Cosmetic Dentistry (AACD) in 2012 and 2015, 96% of adults believe an attractive smile makes a person more appealing to the opposite sex, while 74% of adults feel an unattractive smile can negatively affect a person's career success. These numbers show that your smile impacts not only your personal life but also your professional one. We want to give you a smile that can help you succeed!
Fortunately, with modern dentistry, achieving a stunning smile has never been easier or more accessible. Here at David Rice DDS, Dr. Rice and his team have the knowledge and skill to offer full mouth reconstruction services to our patients. Through the use of advanced dental techniques and technologies, we can help restore your oral health and enhance the appearance of your smile.
Whether you are dealing with multiple dental issues or simply want to improve the look and function of your teeth, a full mouth reconstruction may be the solution you need.
What Is a Full Mouth Reconstruction?
Full mouth reconstruction is a comprehensive dental treatment that is designed to address a wide range of dental issues that affect the teeth, gums, and jawbone. The treatment is often recommended for patients who have suffered extensive dental damage due to trauma, decay, or disease.
Dental Exam
The process of a dental makeover typically begins with a comprehensive dental examination, which may include x-rays, digital scans, and other diagnostic tests. This helps the dentist to identify any underlying dental issues that need to be addressed, as well as to develop a personalized treatment plan based on the patient's unique needs and goals.
Treatment
The specific treatment plan for a full mouth reconstruction will vary depending on the patient's individual case. The full mouth reconstruction process may take several months or longer to complete, depending on the complexity of the case. Throughout the treatment process, Dr. Rice will work closely with you to ensure that your needs are being met.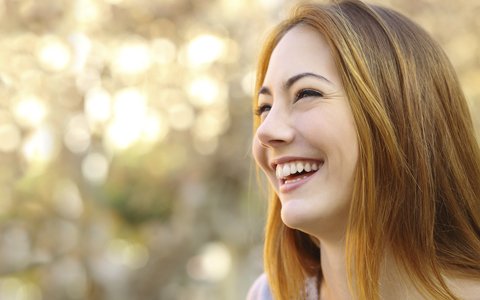 Am I a Candidate for Full Mouth Reconstruction?
If you are experiencing dental issues or have concerns about your oral health, we encourage you to schedule a consultation with our team to determine if a full mouth reconstruction is right for you. Below are a few common issues that can be addressed by a smile makeover:
Any amount of missing teeth.
Broken, cracked, or chipped teeth.
Worn or old dental restorations.
Severely worn teeth.
Crooked teeth.
Stained teeth.
Gum disease.
TMJ dysfunction.
Irregular bite.
Jawbone damage.
Severe tooth decay.
Oral diseases.
Or a combination of dental issues.
Having any combination of the issues above could mean that you are a candidate for a dental makeover. To find out if a full mouth reconstruction is right for you, schedule a consultation with Dr. Rice.
Treatment Options for Full Mouth Reconstruction
The specific treatments used will depend on the patient's unique needs and goals. At David Rice DDS, we take a personalized approach to full mouth reconstruction and will work closely with each patient to develop a treatment plan that meets their individual needs. Here are some of the treatments that might be included in your smile makeover:
Dental Implants: Dental implants are designed to look and function like natural teeth and can be used to replace one or more missing teeth.
Crowns: Dental crowns are used to cover and protect damaged or decayed teeth. They can also be used to anchor dental bridges and to cover dental implants.
Veneers: Porcelain veneers are thin but strong sheets that fit over a damaged tooth. The shell protects the tooth and enhances its appearance.
Bridges: Dental bridges are used to replace one or more missing teeth. They are typically anchored to the remaining natural teeth on either side of the gap.
Dentures: Dentures are used to replace multiple missing teeth. Both full and partial dentures are available in both removable and implant-supported varieties.
Orthodontic Treatment: Orthodontic treatment, such as braces or clear aligners, may be necessary to correct bite problems and improve the alignment of the teeth.
Gum Disease Treatment: If a patient has gum disease, periodontal therapy may be necessary to treat the infection and prevent further damage to the teeth and gums.
Teeth Whitening: Teeth whitening may be included in a full mouth reconstruction to improve the appearance of the patient's smile.
Tooth Extractions: Impacted or overcrowded teeth can be extracted to stop pain in your gums and allow your teeth the room to straighten out and receive proper dental care.
Ready for a Smile Makeover?
Dr. Rice has years of experience helping restore smiles to our patients in the Elgin community. Beyond this, he is diligent in keeping current with the latest certifications and trainings from all the best dental organizations including being a mentor for both the Center for Advanced Dental Learning and the Kois Center—both highly coveted achievements in the dental field.
He can't wait to use his expertise and training to help your smile reach its full potential. If you are experiencing dental issues that are affecting your oral health and quality of life, a full mouth reconstruction at David Rice DDS may be the solution you've been looking for. Schedule a consultation today to learn more!