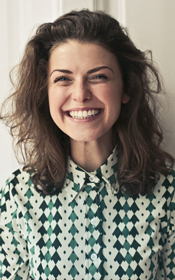 At David Rice, DDS, we stress the importance of good oral health for each of our patients. Did you realize that 80% of adults have some form of gum disease, and they have no idea they do?
For patients with extremely advanced gum disease or receding gums, treatment will require more than just scaling and root planing. In some cases, our Elgin family dentistry patients will need a gingival graft.
A gingival graft procedure (also known as a gum graft) takes tissue and grafts it onto existing gum tissue in order to grow and repair damaged gums.
This procedure also helps combat additional gum recession and bone loss. Gum grafting is necessary when receding gums expose the surface of a tooth root.
Causes of Receding Gums
Gum Disease: Gum disease is the #1 cause of receding gums. Periodontitis destroys gum tissue and even the bone that supports your teeth.
Poor Oral Health: We've learned since we were young to brush after every meal and floss daily. The rules haven't changed. These habits, along with visiting Dr. David Rice in Elgin for regular checkups, are still the best defenses against receding gums.
Tooth Brushing: Wait, didn't you just say we are supposed to brush our teeth? Yes. However, it is important to learn the best way to brush. Brushing too aggressively can cause a breakdown of tooth enamel, which may cause gum recession. Ask one of our skilled hygienists to show you the best method to keep your gums happy and healthy.
Genetics: Unfortunately, this is one that patients have no control over. Some patients will develop receding gums no matter how well they brush, floss, and regularly visit their dentist.
Hormones: In addition to many other side effects, hormonal changes during pregnancy or menopause may put you at a greater risk for receding gums.
Tobacco Use: Think that smokeless tobacco is safer because you aren't getting lung cancer? Think again. All tobacco products increase the levels of plaque on your teeth. This plaque can develop into gum disease and increase the need for a gingival graft.
Dr. David Rice has taken extensive continuing education in gum grafting to stay up to date with the most current gingival graft techniques and materials.
Benefits of Receding Gums Treatment
Gum grafting comes with a myriad of benefits, including the following:
Minimizes root exposure. As your gums recede, your tooth root becomes more exposed, leading to a build up of decay and excessive wear and tear. A gum graft can cover and protect your tooth.
Decrease tooth sensitivity. The more your tooth is exposed, the more sensitive it is to hot, cold, and touch. Brushing your teeth with a sensitive tooth isn't fun. A receding gums treatment can cover your tooth and decrease your tooth sensitivity.
Decreased risk of tooth loss. When your tooth is worn or exposed more than necessary as a result of receding gums, your tooth starts to become damaged. The root of your tooth can break down, and eventually, you may lose your permanent tooth. A gum graft can prevent tooth loss by protecting your teeth.
Dr. Rice is an experienced dentist who continues to learn about all of the advancements in dental technology. Our dental team can provide safe and efficient gum grafting right here in our office! We'll do everything we can to help you feel comfortable during your treatment and get you started on the healing process.
Accelerated Healing and Recovery
Taking time away from your busy schedule to recover from a dental treatment can be inconvenient and stressful. Fortunately, we accelerated healing and recovery processes to help our patients heal faster.
How Does Accelerated Healing Recovery Work?
Dr. Rice uses a healing technique that harnesses the power of your blood platelets. The concentrate has no side effects and improves your body's ability to regenerate tissue. Because the recovery process uses your own blood, you won't have to worry about disease transmission.
The Benefits of Accelerated Healing Recovery
Accelerated healing is convenient. Recovering from receding gums treatment doesn't need to be a difficult process. Our process can reduce your recovery time by 40%.
Accelerated healing is safe. Using your own plasma eliminates disease transfer. This is the safest way to speed up the healing process.
Accelerated healing minimizes pain. A gum graft, like any oral surgery, may cause some discomfort following the procedure. Fortunately, a faster recovery time means less pain and discomfort for our patients.
Our recovery methods are tested and effective. By encouraging your tissues to heal at a faster rate, you can get back to your regularly scheduled life in no time!
For a Healthy, Beautiful Smile, Call Our Office Today!
For our Elgin area patients who may be nervous at the idea of oral surgery, we also provide sedation dentistry to ensure you get the dental care you need, while feeling calm and relaxed.
Contact our compassionate team today to learn more about whether gum grafting is right for your smile!
For those that have dental anxiety or a fear of the dentist, make sure to ask about how sedation dentistry can improve your experience with us!
Related Content