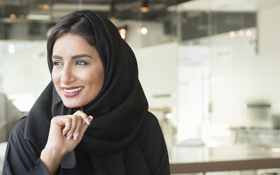 Minimally invasive dentistry, practiced by Dr. Rice, is a dental philosophy designed with you in mind from start to finish. This patient-centered approach is also known as conservative dentistry, because it has the end goal of preserving the structure of your teeth by using the least amount of abrasive and intrusive techniques.
Maximally Effective Conservative Dentistry (Without Drills)
Many individuals are fearful of going to the dentist because they are put off by the sound of a drill, or the idea of invasive treatments. For those who want to explore dentistry without drills, Dr. David Rice, a dentist in Elgin, Illinois, would like to introduce you to minimally invasive dentistry and how we use it in our office for the benefit and comfort of our patients.
How Does a Minimalist Approach to Dental Care Improve Oral Health?
Minimally invasive dentistry, also called conservative dentistry or micro-dentistry, has become the best approach for restoring dental health and doing so with little or no pain for the patient.
Minimally invasive dentistry comes in different forms, but the goal is the same—to provide the same oral health benefits as traditional dentistry, without all the sharp tools. It allows Dr. Rice to take care of tooth decay, provide alternative options for restorative and reconstructive dentistry, and more.
By using minimally invasive dentistry, we have treated those who never thought it would be possible to set foot into a dental office. Conservative dentistry is a significantly effective tool in treating dental conditions in those with dental phobias or fear of pain.
Minimally Invasive Techniques and Procedures
The importance of providing you with a comfortable experience during your visit cannot be overstated. Research has continually shown that many forgo an appointment to the dentist in order to avoid having tools such as drills or picks used on their mouth.
As dental professionals, we want to provide all of the benefits of a healthy smile while setting your mind at ease and providing a safe experience.
To do this, we use the modern technologies of air abrasion and Guided Biofilm Therapy to clean your teeth. If you have cavities, we use other instruments that are more precise in treating  decay and are effective at keeping your teeth safe.
Air Abrasion
A common form of minimally invasive dentistry used at our office in the Elgin and St. Charles, IL, areas is air abrasion dentistry.
With air abrasion dentistry, a compressor is used to administer a fine, pressurized stream of aluminum oxide powder. Dr. Rice then focuses this fine stream on the troubled areas of your teeth.
The primary use of air abrasion is to remove decay. Air abrasion is particularly effective in removing decay that forms on the groves and gaps of teeth. By using this form of cleaning, our minimally invasive dentist will virtually eliminate the chances of you getting cavities. This is an extremely important aspect of conservative dentistry.
Microabrasion
Microabrasion dentistry is similar to air abrasion dentistry. Our minimally invasive dentist in Elgin will also use microabrasion as a tool in combating tooth decay.
In addition, microabrasion is also used as a preparatory method for procedures requiring bonding or sealing. Using micro abrasion prior to these procedures will ensure that the surface of the tooth, or teeth, is completely smooth and free from any bacteria or foreign bodies.
By using microabrasion and air abrasion, patients in the South Elgin, Barlett, St. Charles, and Elgin areas are subjected to far less invasive procedures. With consistent check-ups and use of these forms of conservative dentistry, patients may even find themselves cavity free for a lifetime!
Guided Biofilm Therapy: A Modern Approach to Your Routine Visit
Guided Biofilm Therapy (GBT) uses a biofilm discloser to highlight the areas of plaque buildup on your teeth. This benefits Dr. Rice and you by serving as a visible guide of areas that are in need of cleaning.
We use AIRFLOW® technology to remove the areas highlighted by biofilm, leading to a more efficient process and outcome. When you leave our office, your teeth will feel less sensitive after being polished, and they will be in better physical condition compared to traditional methods.
Experience a New Approach to Dentistry With Dr. David Rice DDS
We pride ourselves in using the latest techniques in the industry. Contact our Elgin and Bartlett, IL, area office today to take your first step towards maintaining your oral health.
Whatever type of conservative dentistry you and your minimally invasive dentist in Elgin deem ideal for your situation, you can be sure you will be tremendously satisfied with the results!
Your perfect smile is only a phone call away in the Elgin and St. Charles, IL, areas. Contact us today to learn how conservative dentistry can change your life!
Related Content