Providing Confident Smiles With Sedation Dentistry For St Charles IL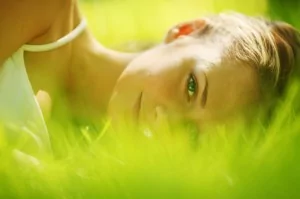 Elgin, IL, sedation dentist Dr. Rice recognizes that there are patients who have had negative experiences with their previous dental care, and understands some are afraid of the dentist so avoid going. For those who are afraid of the dentist, or experience dental anxiety when going to the dentist, Dr. Rice offers several sedation dentistry options to make your visit as comfortable as possible. If you are an adult in the Bartlett IL area who is afraid of the dentist, some of these sedation dentistry methods may be an option for you: conscious sedation, laughing gas, IV sedation and dental general anesthesia.
Sedation dentistry is also an option for patients who need multiple procedures done at once. If you are a Bartlett IL or St Charles IL patient with time restraints, sedation dentistry in Elgin allows you to get many procedures done under one sedation session. It is the most comfortable and the most time-efficient option for your dental care.
Depending on the type of procedure being performed and the individual patient's desires, Dr. Rice will find the right type of dental sedation to fit each patient and ensure you are thoroughly informed about the effects of each. Many sedation dentist specialists can only offer minimal sedation, but Dr. Rice is certified and licensed in sedation dentistry for adults.
Also available are stereo headsets to listen to selected music throughout care, and plasma TV screens for viewing your favorite DVD during treatment. Feel free to discuss your needs by contacting us today.
---
Types Of Sedation Dentistry
Laughing Gas
The type of sedation dentistry thought of by most in the dentist chair is laughing gas sedation, also known as happy gas. When given laughing gas dental sedation, a patient will feel euphoric and the amount of pain experienced will be minimal. Using laughing gas for sedation dentistry is also effective in alleviating the anxiety that some experience while at the dentist. The effects of laughing gas sedation are relatively short-lived and carry minimal side effects.
Oral Sedation in Pill Form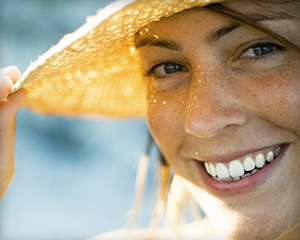 Another type of dental sedation offered by your Bartlett and Elgin sedation dentist is oral sedation, also known as happy pills. The oral sedation used by our office is usually one of three oral tablets, Valium, Triazelam, or Halcion. A patient is prescribed the medication and takes it prior to their appointment. Oral sedation is highly effective for those who suffer moderate to severe anxiety from dental visits. Although most oral sedation won't eliminate pain, it can aid in a patient's overall sense of well-being; allowing for the administration of local anesthetics for pain.
Before any oral sedation and intravenous sedation procedure, dental anesthesia specialist Dr. Rice, will review your medical records to make sure you are a candidate for sedation dentistry based on your previous health history and any medications you are currently taking. During this consultation at our Bartlett IL office, you will decide with Dr. Rice what procedure is right for you. He offers oral sedation and intravenous sedation options for crown, root canal, extraction, implant, and many other procedures. During the consultation, he will also go over the appropriate dosage of oral sedation or intravenous sedation based on your age and health. If oral sedation is the recommended procedure, Dr. Rice will prescribe you medication to take before your procedure in Elgin.
IV Sedation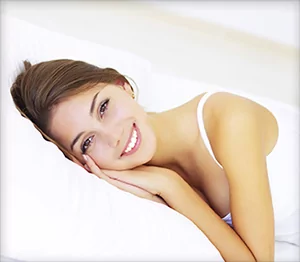 For those who are getting more than just a routine dental filling or teeth cleaning, we offer something called IV sedation dentistry or light conscious sedation dentistry. IV sedation, short for intravenous sedation, is administered through I.V. tubing. IV sedation is great for those procedures that are not invasive enough to require total dental sedation, but need something stronger than standard laughing gas or oral sedation dentistry
If IV or intravenous sedation is the recommended procedure, patients can expect to be put into a twilight sleep. You will not be fully unconscious, but you will not feel pain, and you will not remember the intravenous sedation procedure. If you are a candidate for dental general anesthesia, you will be fully unconscious during your procedure. Dr. Rice and his dental anesthesia team in Elgin will monitor your vital signs during the procedure following American Dental Association guidelines. Dr. Rice has oxygen, artificial ventilation, and drugs that reverse the effects of sedation medication.
General Anesthesia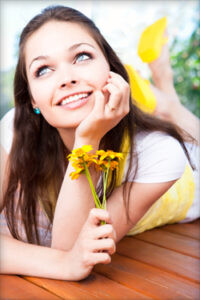 When it is absolutely not an option for a patient to be conscious during a procedure, deep conscious sedation, or general anesthesia is the most viable option. The reason this is always the last option is because during deep conscious sedation, or general anesthesia, a patient is put in an almost coma state. It requires machines to regulate your breathing and heart rate as well as your blood pressure. It should be performed by an anesthesiologist and is often done in a hospital rather than in a dental office. General anesthesia in the dental field is also referred to as sleep dentistry, sleeping or truly asleep, and the dentist is sometimes called a sleep dentist.
For oral sedation procedures, your medication will wear off, and you will be able to drive to your Bartlett IL home after your procedure. For more moderate sedation procedures, however, you will need assistance in driving home. For intravenous sedation and dental anesthesia procedures, after the sedation medication wears off, you will wake up and generally wait 20-30 before having a friend/relative pick you up. You can expect to not remember what happened during your procedure. It is not recommended to drive or operate any equipment for 24 hours after your intravenous sedation and dental anesthesia procedure. Dr. Rice suggests Bartlett IL patients to eat light food and hydrate themselves to flush sedation medication out of your body. You will continue to self-administer pain and anti-inflammatory medication that Dr. Rice prescribes his Elgin patients. Dr. Rice will also personally call and follow up the evening of your appointment to answer any questions, and check how you are feeling after the procedure.
---
Am I A Candidate for Sedation Dentistry?
Though nearly all of our patients who struggle with dental anxiety or a fear of the dentist are suitable dental sedation candidates, it's important to meet with us first to make sure dental sedation poses no health risks to you. Typical issues dental sedation is a fantastic solution for include:
FEAR OF DENTISTS IN ST CHARLES IL | We know a fear of the dentist is no laughing matter. Some patients have such a great fear of the dentist that they put off going to the dentist for years or decades! If this is you near St Charles IL, STOP! Dental sedation can help you overcome your fear of the dentist and get you the dental attention you need.
LOW PAIN THRESHOLD | Some of our Bartlett IL patients just have a lower threshold for pain. This can be the norm for them, or dramatically amplified when coupled with dental anxiety. Dental sedation will help you feel more comfortable during your entire visit.
DENTAL ANXIETY FOR ELGIN PATIENTS | Dental anxiety can be triggered by any number of things: fear of the dentist, traumatic past experience, fear of needles, feeling trapped, etc. Dental sedation is tremendously effective at soothing dental anxiety for our patients in Elgin, enabling you to feel at ease during your treatment.
STIR CRAZY IN ST CHARLES IL | Does sitting in a chair drive you bonkers? Dental sedation can actually allow you to not mind sitting in your chair during your visit. You may actually even enjoy it. Seriously.
---
Frequently Asked Questions
---
Contact Us for Sedation Dentistry
At David Rice, DDS, we will do everything to make sure you have the most positive experience possible. One way we do this is by offering sedation dentistry and providing you with the right type of dental sedation for your needs.
Dr. Rice is a highly qualified sedation dentist and will take the time to help you decide which type of dental sedation will be best for your specific situation.
Contact us today in the Elgin and St Charles IL area to learn more about sedation dentistry by calling us at the number above or by filling out the form on this page.
Related Content