An Elgin dentist dedicated to providing world-class care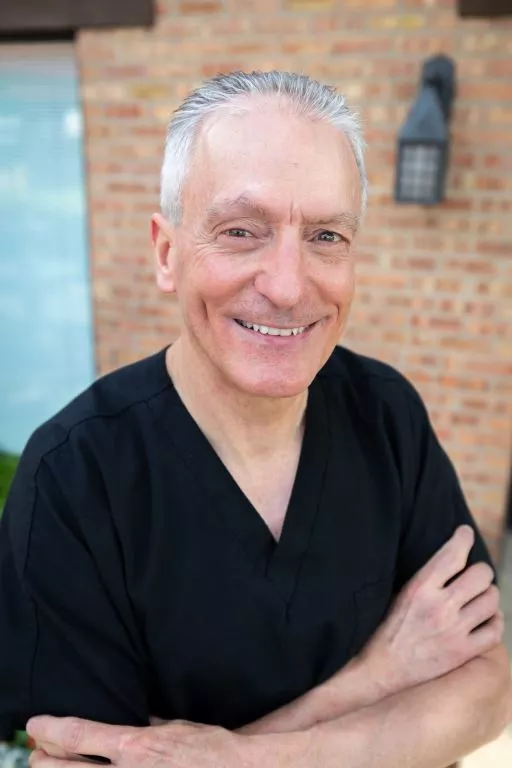 For nearly three decades, Dr. David A. Rice has been dedicated to bringing world-class dental care to his patients. As a dentist in Elgin, IL, compassion and care are at the heart of the dental care Dr. Rice is proud to provide, serving not only his patients but the community of Elgin as well.
Along with his wonderful staff, Dr. Rice is an Elgin dentist who strives to provide only the best in dental care. Dr. Rice's dedication to excellence in providing cosmetic dentistry, sedation dentistry, dental implants, and general dentistry is well-known among his patients; they love visiting their dentist in Elgin, whatever their dental needs may be.
Dr. Rice is an Elgin dentist who stays in step with the most updated dental techniques and treatments and is fully invested in continuing his dental education. Whether your want to restore your beautiful smile through dental implants, improve your smile through teeth whitening or veneers or are seeking quality, individualized family dental care, Dr. Rice is the dentist in Elgin, IL for you.
Dr. David Rice is an Elgin dentist who offers a breadth of dental services, including:
Cosmetic Dentistry: For patients in Elgin who want to improve their smiles, Dr. Rice offers a variety of cosmetic dentistry procedures, including dental implants, porcelain veneers and teeth whitening. These cosmetic dentistry procedures can beautifully repair such cosmetic problems as stained, crooked, chipped or uneven teeth, as well as bite problems.
Learn More About Cosmetic Dentistry

Sedation Dentistry: For patients who experience dental phobia, Dr. Rice is pleased to offer a full range of sedation dentistry options, including laughing gas, oral sedation, IV sedation and general anesthesia. Dr. Rice works with each patient to determine the right form of sedation dentistry to ease your fears and help you relax while getting the dental treatment you need for optimal dental health.
Learn More About Sedation Dentistry

Dental Implants: A safe, durable, long-lasting and beautiful solution to missing teeth, dental implants offer patients in the Elgin area an excellent solution to replacing missing teeth and improving your smile.
Learn More About Dental Implants

General Dentistry: Regular hygienist cleanings and dental checkups are essential in identifying problems, maintaining a healthy smile and preventing other issues down the road. Elgin dentist Dr. Rice offers a full range of general dentistry care, including cleanings and fillings, root canals, extractions, bridges and crowns.
Schedule an Appointment with a Dentist in Elgin
For Elgin dentist Dr. David Rice, patient comfort is a top priority. In addition to offering world-class dental care, Dr. Rice also offers stereo headsets in treatment rooms for listening to music while you receive excellent dental care. Plasma TV screens are mounted in treatment rooms, which allows patients to watch a DVD on an LCD screen. Blankets and pillows are also available for your comfort.
For world-class dental care right here in Elgin, contact our office or visit us today to see what Dr. Rice can do for your smile!
---