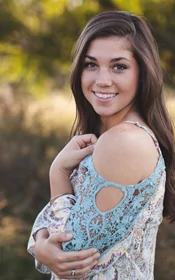 At David Rice, DDS in Elgin, IL, we are committed to taking care of your teeth, as we know you are. We also know that no matter how well you take care of our teeth, there are things that can happen that are out of your control. It's not just neglect that causes dental problems. When an individual has a deep crack in their tooth or severe decay or deep cavities the soft part of the tooth, also called the pulp, can be affected. When this happens a patient will surely experience pain and swelling. This is where endodontics comes in.
You may not be familiar with the term "endodontics", but surely you've heard the terms root canals or root canal therapy. Endodontics refers to treatment and care of the soft tissue within the tooth as well as the tissue that surrounds the tooth root. Endodontics is an extremely important aspect of your overall dental care. Keeping the inside of your teeth healthy is as important as caring for the outside of your teeth. If you run into problems with the soft tissue inside your tooth, you may be a candidate for a root canal.
Root canals (using Real World Endodontics root canal techniques) are performed right in our office in Elgin. First, Dr. Rice will remove the affected soft tissue in the tooth's root canal. Then the inside of the tooth will be thoroughly cleaned and sealed. That's it! A the root canal procedure is actually fairly painless. David Rice, DDS patients indicate the Real World endodontics root canal technique produces about as much discomfort as a standard filling. Most importantly, with a root canal you will be able to save your tooth.
Root Canals vs Extractions
Wouldn't it be easier to pull the tooth than to have a root canal? Well, yes and no. Pulling your tooth is an easy solution for alleviation of pain, but only in the short term. The absence of the tooth will expose your gums and will almost certainly lead to shifting of the surrounding teeth. It's always best to keep the teeth you have for as long as possible. With root canals performed using Real World Endodontics root canal technique, your once-infected teeth may even last you a lifetime. This is extremely important when you consider the immense impact your oral condition has on your overall health and well-being.
In the Elgin, Bartlett and St Charles IL area, come see Dr. David Rice to learn if root canals are the right option for you. He will discuss with you in length your viable options. Be assured, root canals performed in our Elgin office are a simple and virtually painless way of saving your tooth and providing alleviation of pain.
If you are experiencing oral pain and swelling give us a call today. At David Rice, DDS we have quick appointments and even offer emergency dental care so you will be sure to get the care you need at the time you need it!
For those that have dental anxiety or a fear of the dentist, make sure to ask about how sedation dentistry can improve your experience with us!
Related Content