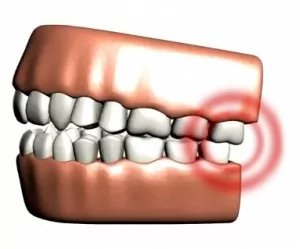 If you suspect you may have temporomandibular joint disorder, or TMD, then David Rice, DDS, a dentist in Elgin and St Charles IL, can help you. Problems with the temporomandibular joint (TMJ) can be very serious. Surprisingly, many are affected by TMD but don't even realize it. The pain and symptoms experienced from TMJ disorder are quite similar to other problems. The diagnosis of TMD is very important so treatment can begin as soon as possible. Symptoms of TMD include pain in or around the ear, sore jaw joint and sore muscles, popping or even clicking noises when opening and closing your mouth, or in severe cases you may even experience headaches, even a migraine headache, and neck aches.
Although in the past TMD has been thought of as a stress-induced disorder, recently there is much more evidence to the contrary. TMJ Disorder can be caused by a wide array of genetic problems. Problems with your bite (bad bite), muscle strain, and natural misalignment of your jaw joint can all cause TMJ disorder. Outside factors such as damage to tissues in the facial, head, or neck area can almost certainly lead to TMJ disorder as well. The pain one experiences from TMJ disorder, or TMD, can be quite severe. This pain can be alternating or invariable, temporary or permanent.
In order to understand what TMD is, we first have to understand what the temporomandibular joint does and why it is so very important. The TMJ is the hinge joint that connects the lower jaw to the temporal bone of the skull. The TMJ area of the face serves many important functions. It helps aid in chewing, biting and jaw movement. This is why TMJ disorder, or TMD, limits jaw elasticity leading to pain while at rest or during such common activities as talking, chewing, and even yawning.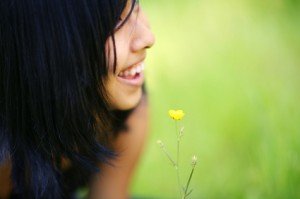 For some TMD sufferers, craniofacial pain or headache is quite serious. Unfortunately, many times these headaches are misdiagnosed. If you suffer from TMD craniofacial pain, a recurring migraine headache or other headache pain, relief may be in sight. Your dentist in Elgin and Bartlett IL, Dr. David Rice, is trained in diagnosing and treating TMJ disorders. With new devices such as an NTI device or night guard, treating a migraine headache or other headache may be simple and effective. Treating your migraine headache or headache with an NTI device or night guard can be an easy solution for a debilitation problem.
Another common problem Dr. Rice commonly deals with is something called bad bite. Pain due to a "Bad Bite" can be dreadful. Bad bite causes broken teeth, worn teeth or even loose teeth. In addition, you may experience sore jaw joints and sore muscles. Pain due to bad bite can have a greatly negative effect on your dental health. Since bad bite causes broken teeth, you may be spending a great deal of time in the dentist chair for repairs. Worn teeth and loose teeth are also far too common with bad bite; leading to tooth replacement altogether. The constant pressure from bad bite also leads to a horribly sore jaw joint and sore muscles. An NTI device or night guard may be a great tool in helping with this problem as well.
If you live or work in the Elgin, Bartlett and St Charles IL area and suffer from jaw pain, migraine headache, neck pain, or any other type of problem due to TMD, contact David Rice, DDS today. As your dentist in Elgin who is trained in TMJ treatment, Dr. Rice may be able to give you the pain and headache relief you are looking for.
Related Content