All-On-Four® Dental Implants in Elgin, IL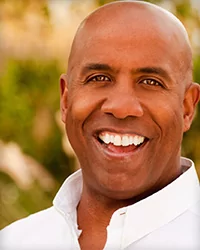 A renowned specialist in restorative dentistry, Dr. Rice, located in Elgin can quickly improve your smile utilizing a wide variety of advanced techniques. Very popular among many of his satisfied St Charles IL patients is the All on 4™ procedure, which offers same-day dentures for convenient and comfortable results. These permanent dentures have many tremendous benefits compared to traditional dentures, and can greatly improve Bartlett IL patient's oral health over the long term.
What Is The All On Four Procedure?
Also known as same day dentures, the all on 4 procedure is a method in which Dr. Rice attaches permanent dentures or same day dentures to four dental implants. The dental implants are placed in your gum where your damaged tooth root would be, acting as an anchor for your new all on 4 dentures. This all on four procedure requires someone like Dr. Rice with the experience and knowledge to determine if this is the right restoration choice for Bartlett IL residents.
Benefits Of All On 4 For Bartlett IL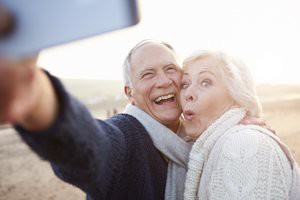 A Permanent Dentures Solution | Unlike traditional removable dentures, your new all on 4 same day dentures will remain stationary. You never need to worry about discomfort or unexpected shifting. This means being confident while speaking to St Charles IL friends and family and avoiding embarrassing situations.
A Stunning New Smile With Same Day Dentures | All on 4 same day dentures are permanent dentures. They are made to look exactly like natural teeth for Elgin patients, and can be an immediate makeover for damaged or decayed teeth. Not only will you get a gorgeous new smile, but more importantly, a future of long term oral health in Bartlett IL.
Very Convenient With All On Four | The all on four procedure is an extremely convenient way to restore your smile, and gives you the flexibility to eat all the St Charles Il foods you love. No more difficulty chewing like you experience with traditional dentures. With permanent dentures in Bartlett IL, there's no pain, no swelling, and no discomfort.
Accelerated Healing and Recovery
Not only are we able to quickly give you a beautiful, functioning smile with All-On-Four®, we are also able to ensure your dental implant healing and recovery goes quickly using PRGF™-Endoret™ technology. PRGF™-Endoret™ utilizes a platelet concentrate from a patient's own blood plasma to ensure a speedy recovery following dental implants surgery. We strive to get you back to your daily life as soon as possible!
Schedule an Implant Denture Consultation in Elgin!
Contact our office to set up a consultation and find out how the all on four permanent dentures procedure can quickly restore your oral health and give you a stunning new smile!