Sedation Dentistry
Elgin sedation dentist Dr. David Rice makes your comfort a priority at every visit. For those who have fears that prevent them from dental care, Dr. Rice has several forms of dental sedation available.
Depending on the type of procedure being performed and the individual patient's desires, Dr. Rice will find the right type of dental sedation to fit each patient and ensure you are thoroughly informed about the effects of each.
As a sedation dentist, Dr. Rice offers nitrous oxide sedation, oral sedation in pill form, and is also certified to offer IV sedation for a twilight sleep during care.
Also available are stereo headsets to listen to selected music throughout care, and plasma TV screens for viewing your favorite DVD during treatment. Feel free to discuss your needs by contacting us today.
Types Of Sedation Dentistry
Nitrous Oxide
The type of sedation dentistry thought of by most in the dentist chair is nitrous oxide sedation, also known as laughing gas, happy gas or just plain nitrous. When given nitrous oxide dental sedation, a patient will feel euphoric and the amount of pain experience will be minimal. Using nitrous oxide for sedation dentistry is also effective in alleviating the anxiety that some experience while at the dentist. The effects of nitrous oxide sedation are relatively short lived and carry minimal side effects. Although nitrous oxide sedation is a great tool, it isn't for every patient.
Oral Sedation in Pill Form
Another type of dental sedation offered by your Bartlett and Elgin sedation dentist is oral sedation, also known as using a little pill, or happy pills.
The oral sedation used by our office is usually one of three oral tablets, Valium, Triazelam, or Halcion. A patient is prescribed the medication and takes it prior to their appointment.
Oral sedation is highly effective for those who suffer moderate to severe anxiety from dental visits. Although most oral sedation won't eliminate pain, it can aide in a patients overall sense of well-being; allowing for administration of local anesthetics.
IV Sedation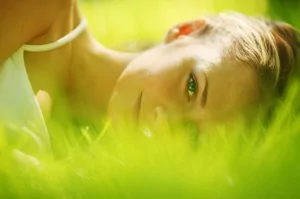 For those who are getting more than just a routine filling or cleaning, we offer something called IV sedation dentistry or light conscious sedation dentistry.
IV sedation, short for intravenous sedation, is administered through I.V. tubing. Our office will generally use one of two IV sedation anesthesia medications, Midazolam or Versed Anesthesia.
IV sedation is great for those procedures that are not invasive enough to require total dental sedation, but need something stronger than standard nitrous or oral sedation dentistry
General Anesthesia
When it is absolutely not an option for patient to be conscious during a procedure, deep conscious sedation, or general anesthesia is the most viable option.
The reason this is always the last option is because with deep conscious sedation, or general anesthesia a patient is put in an almost coma state. It requires machines to regulate your breathing and heart rate as well as your blood pressure. It should be performed by an anesthesiologist and is often done in a hospital rather than in a dental office.
General anesthesia in the dental field is also referred to as sleep dentistry, sleeping or truly asleep, and the dentist is sometimes called a sleep dentist. Whatever you choose to call it, you need to be aware of all the pros and cons to this, and every other type of dental sedation.
Contact Us for Sedation Dentistry
At David Rice, DDS, we will do everything to make sure you have the most positive experience possible. One way we do this is by offering sedation dentistry and providing you with the right type of dental sedation for your needs.
Dr. Rice is a highly qualified sedation dentist and will take the time to help you decide which type of dental sedation will be best for your specific situation.
Contact us today in the Elgin and St Charles IL area to learn more about sedation dentistry by calling us at the number above or by filling out the form on this page.