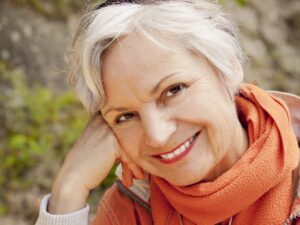 Artificial teeth supported by dental implants look and function like natural teeth: so much so that many patients can't tell the difference between the implant and their natural teeth. These state-of-the-art implants are available at David Rice DDS in Elgin.
Dental implants are titanium posts that are surgically placed in the jaw. What makes them so effective is how well they fuse with human bone, a property that was discovered in the 1950s. Implants are noncorrosive and biocompatible.
A single dental implant can support one replacement tooth. Several can support a dental bridge or a full dental arch.
Implants and Bone Stimulation
An unfortunate consequence losing natural teeth is that the bone around it begins to deteriorate. It happens because the missing tooth root is no longer there to stimulate the bone through biting and chewing action.
Because a dental implant simulates the missing tooth root promotes good bone density. At the same time, implant-supported replacement teeth provide near-normal biting and chewing power: up to about ninety percent. With implant-supported teeth you can eat the foods you've always loved, without a second thought.
At David Rice DDS in Elgin we specialize in dental implants. We offer our patients single tooth implants and All-On-4 implant-supported dentures, and have placed them in patients from Bartlet, South Elgin, and Wayne. Call to schedule an appointment with us today!
Contact David A. Rice, DDS:
Location (Tap to open in Google Maps):