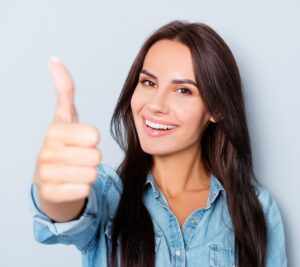 Dental implants are a true marvel of modern dentistry. For people who have lost one or more of their natural teeth dental implants, like those from David Rice DDS in Elgin, are the next best thing to growing a new one.
An implant is a titanium post that is inserted into the jaw, where it fuses with the bone. Implants can support one or more replacement teeth. Inserting an implant is a relatively short and straight-forward process, but it is surgical. The most critical part to its overall success is the recovery period that follows.
Everyone's situation is different. There are a number of variables, including:
Whether you're having one or multiple implants
Whether bone grafting is needed first
Your overall dental health and general health
With these in mind, it is likely to be a few days to a week before all post-surgical pain, swelling, and bleeding is gone. It will be another few months beforet the implant has completely fused with the bone.
As you heal you must be very careful in your food choices. You'll need to eat only soft foods for at least a few weeks, and perhaps longer. Pureed foods and protein shakes are good choices. You'll need to avoid hot foods and beverages for a couple of weeks and you should not drink through a straw.
Once the recovery period is over, though, you'll be able to eat and drink everything you've always enjoyed.
Dental implants have a remarkably high success rate. At David Rice DDS in Elgin we specialize in dental implants and have placed them in people from Bartlet, South Elgin, and Wayne, who also come to us for complete cosmetic dentistry. Please call our office to schedule an appointment today!
Contact David A. Rice, DDS:
Location (Tap to open in Google Maps):