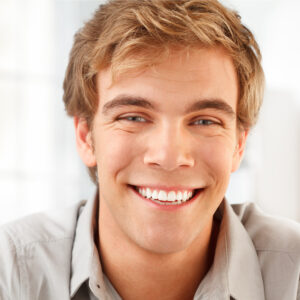 In its mildest form, gum disease is called gingivitis. It is easily treatable at David Rice DDS in Elgin, but since gum disease is progressive, prompt treatment is definitely in order.
If you're diagnosed with gingivitis your first reaction might be one of alarm. After all, gum disease is one of the leading causes of tooth loss among adult Americans. The good news is that gingivitis is easy to treat, and can usually be reversed within a few weeks.
After Diagnosis
We usually like to begin gingivitis treatment as soon as possible. There are several things we can do in the office, but a big part of the treatment is making sure you establish a good flossing and brushing routine and stick with it.
Thorough cleaning. The first thing we'll want to do is give you a thorough cleaning. Cleanings involve removing all plaque and tartar from the surfaces of your teeth and beneath the gumline. Tartar is hardened plaque that can only be removed with special tools.
Examination. The dentist will inspect the positioning of your teeth and dental work. Sometimes their positioning can make it harder to get all the plaque from the surfaces of your teeth when you brush at home. We may recommend certain repairs that will make your brushing and flossing more effective.
Brushing and flossing. We'll review both your technique and schedule. Floss at least once a day and brush at least twice, and for two minutes. We'll also schedule a follow-up appointment to monitor progress of the treatment.
At David Rice DDS in Elgin we treat gum disease on a regular basis. We've seen patients from all over Bartlet, South Elgin, and Wayne, who also come to us for dental implants and much more. Please call our office to schedule your next checkup today!
Contact David A. Rice, DDS:
Location (Tap to open in Google Maps):