Gingival Grafting (Gum Grafting)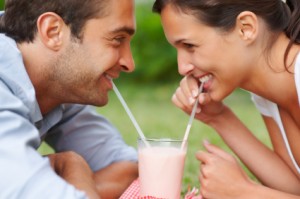 At David Rice, DDS, we stress the importance of good oral health for each of our patients. Did you realize that 80% of adults have some form of gum disease and have no idea they do? For patients with extremely advanced gum disease or receding gums, treatment will require more than just scaling and root planing. In some cases, our Elgin family dentistry patients will need a gingival graft.
A gingival graft procedure (also known as gum grafting) takes tissue and grafts it onto existing gum tissue in order to grow and repair damaged gums.
This procedure also helps combat additional gum recession and bone loss. Gum grafting is necessary when receding gums expose the surface of a tooth root.
Causes of Receding Gums
Gum Disease – Gum disease is the #1 cause of receding gums. Periodontitis destroys gum tissue and even the bone that supports your teeth.
Poor Oral Health – We've learned since we were young to brush after every meal and floss daily. The rules haven't changed. These habits, along with visiting Dr. David Rice in Elgin for regular checkups, are still the best defenses against receding gums.
Tooth Brushing – Wait, didn't you just say we are supposed to brush our teeth? Yes. However, it is important to learn the best way to brush. Brushing too aggressively can cause a breakdown of tooth enamel, which may cause gum recession. Ask one of our skilled hygienists to show you the best method to keep your gums happy and healthy.
Genetics – Unfortunately, this is one that patients have no control over. Some patients will develop receding gums no matter how well they brush, floss and regularly visit their dentist.
Hormones – In addition to many other side effects, hormonal changes during pregnancy or menopause may put you at a greater risk for receding gums.
Tobacco Use – Think that smokeless tobacco is safer because you aren't getting lung cancer? Think again. All tobacco products increase the levels of plaque on your teeth. This plaque can develop into gum disease and increase the need for a gingival graft.
Dr. David Rice has taken extensive continuing education in gum grafting to stay up to date with the most current gingival graft techniques and materials.
For our Elgin area patients who may be nervous at the idea of oral surgery, we also provide sedation dentistry to ensure you get the dental care you need, while feeling calm and relaxed.
Contact our compassionate team today to learn more about whether gum grafting is right for your smile.